DQS is approved by TAPA as a global Independent Audit Body (IAB), in addition to be appointed on a regional level in EMEA and Asia-Pacific. After it, DQS becomes one of few global IABs recognized by Tapa in the world.
​DQS' strength and quality for audits and certifications in the logistics field is recognized. It will help us further improve our service to global customers worldwide. Specially, Tapa APAC will not require advanced reviews on our audit reports before our certificate issuance for FSR/TSR 2020, which will be replaced with periodical sampling audits after our service.
Tapa standards are developed by Transported Asset Protection Association (TAPA) for logistic security, such as warehouses and trucking service. TAPA FSR (Facility Security Requirements) and TSR (Trucking Security Requirements) have new versions in 2020, taking effect on July 1st, 2020.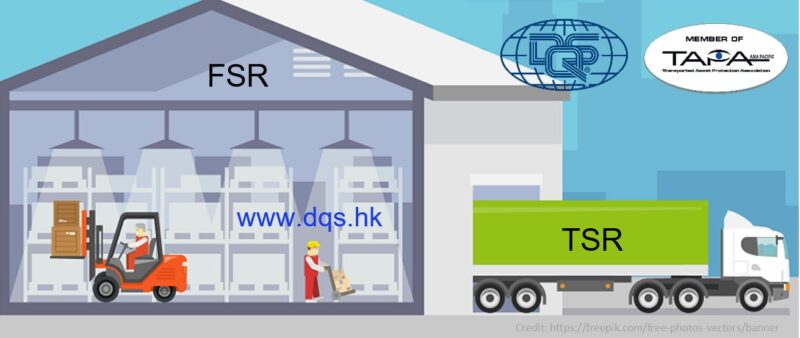 Service by DQS
DQS HK provides TAPA FSR 2020 and TSR 2020 certification and training service in APAC.
Feel free to contact us for the service you need.
DQS被TAPA認可為全球獨立審核機構(IAB)。這是在原有的歐非和亞太地區的基礎上,擴展到美洲地區。自此,DQS成為世界上為數不多的獲得Tapa認可的全球IAB之一。
DQS在物流領域的審核和認證方面的能力和品質得到認可。這有助於我們進一步改善對全球客戶的服務。特別地,Tapa APAC 在我們頒發 FSR/TSR 2020 證書之前不需要提前評審我們的審核報告,這些事前評審將由事後的定期抽樣審核監控所取代。
Tapa 標準是由運輸資產保護協會 (TAPA) 制定的物流安全標準,適用於倉庫和卡車運輸等服務。其中TAPA FSR (設施安全要求) 和 TSR (運輸安全要求) 在2020年發行了新版本,於2020年7月1日起生效。
DQS的服務