DQS Academy has just provided a training course on EU Pharma GDP to participants from King To Nin Jiom. The course includes standard clauses elaboration, exercises, case studies, and an exam.
With small-class approach, the participants had the opportunities for in-depth exchanges and discussions. Each participant's questions are well addressed. The participants gave positive feedbacks on the learning effectiveness, which are to be verified by exam at DQS Academy website.
All participants expressed in survey forms that they are willing recommend this course to others. The following image is the survey completed by a participant for example. We appreciate such feedback as encouragement for continual improvement of our service.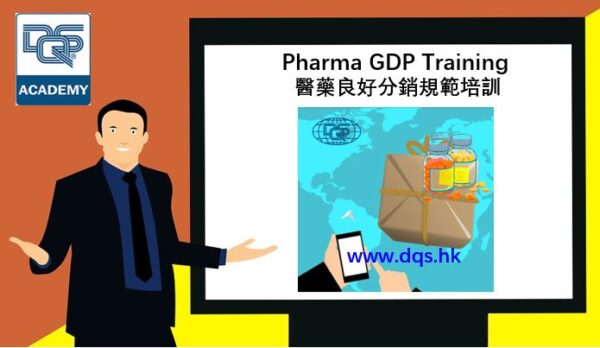 About

King To Nin Jiom
Established in 1946, Nin Jiom has grown to become one of the wide-known Chinese medicine manufacturers headquartered in Hong Kong. Its popular products include "PEI PA KOA", Herbal Candy, etc.
About Pharma GDP
Good Distribution Practices (GDP) is a quality system for distributors of and logistic companies for medicines, such as warehouses and forwarders. Some National Pharmaceutical GDP regulations may require pharmaceutical products distributors to comply with such standards. Click here to learn more about Pharma GDP Certification.
More courses are available at DQS Academy.
Be the first to know about standard development and training courses, follow DQS HK at Linkedin.
---
DQS 學堂在近日爲來自 京都念慈菴 的學員提供了有關歐盟醫藥良好分銷規範的培訓課程。 該課程包括標準條款的詳細闡述、練習、案例分析和測試。
透過小班教學的模式,學員可以有機會進行深入的交流和討論,並讓每個學員的問題可以得到详细的解答。學員對學習效果給予正面的評價,這些效果將在DQS 學堂網站上的測試得到驗證。
全部學員都在滿意度調查表中表示願意將本課程推薦給其他人。附圖是其中一位學員提供的調查表作為例子。 我們感謝這樣的反饋意見,促進我們服務的持續改善。
關於 京都念慈菴
據報道,自1946年成立後,京都念慈菴由最初生產具有百年歷史的蜜煉川貝枇杷膏,發展成為廣受認知的以香港為總部的中成藥製造商之一。其受歡迎的產品包括枇杷膏和潤喉糖等等。
關於[醫藥良好分銷規範]
醫藥良好分銷規範(GDP)適用於藥品的分銷商和物流公司,例如倉庫和貨運代理,的品质管理體系。 一些國家的法規可能會要求藥品分銷商遵守此類標準。 點擊此處進一步了解有關醫藥GDP認證。
按此瞭解更多DQS 學堂提供的課程。
第一時間知道標準的發展和相關培訓課程的更新,可在領英上關注我們。