To improve the efficiency of audit planning and reporting processes by certification clients and DQS, we have launched a new system "Audit Manager", with application starting from ISO 9001:2015 QMS, ISO 14001:2015 EMS, and ISO/TS 16949:2009 or IATF 16949:2016 Automotive QMS certifications, and future expanding to ISO 45001 OHS certification.
DQS will send user name and password to clients before audit planning.
Clients will use it for basic data provision before audit planning and for responses to NCs after audit.
Auditors will use it for audit planning and reporting.
Clients will be able to access previous audit report documents with it.
The primary benefits from the use of Audit Manager include:
Accurate audit planning information directly from clients.
Easy verification of audit and certificate information between clients and auditors.
Faster audit report reviews.
Directly real-time access to online audit reports by clients.
Reduced paperwork.
Reduced redundant typing efforts for clients and auditors in
following years.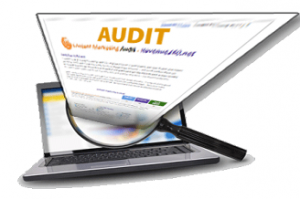 Click at below link for more information or try using it.
為提升認證客戶及DQS進行審核策劃及報告過程的效率,我們現已推出全新的系統 "審核管理者" 。應用範圍先從質量管理體系ISO 9001:2015、環境管理體系ISO 14001:2015、及汽車質量管理體系ISO/TS 16949:2009 或 IATF 16949:2016 認證開始,將來會擴展至職業健康及安全認證ISO 45001。
DQS 將在審核策劃前向客戶發送用戶名和密碼;
容戶將通過此系統在審核策劃前提供審核基本信息,及在審核後提交不符合項目的回覆;
審核員據此制定審核計劃和報告;
客戶將可以通過此系統存取過往審核相關報告文件。
使用"審核管理者"的主要好處包括:
直接由客戶提供準確的審核策劃信息
客戶及審核員較容易驗證審核和證書信息
更快的報告審批
客戶能隨時從網上獲取發行的審核報告
減少文書工作
減少客戶及審核員將來的重覆輸入工作
按以上連結可查詢詳情和嘗試使用。