Effective from Jan 11, 2021, Remote/Virtual Audits (RVA) will be allowed for TAPA FSR and TSR recertifications, to locations where on-site are not possible due to the travel and safety restrictions related to the Covid-19 pandemic. New (first time) TAPA certifications are excluded from the RVA process.
The use of RVA for a Recertification Audit is also conditional on the IAB Authorized Auditor pre-assessing and meeting all conditions for an RVA recertification audit to be approved by the IAB management. The continued need for this temporary solution and guideline will be reviewed by TAPA every 120 days.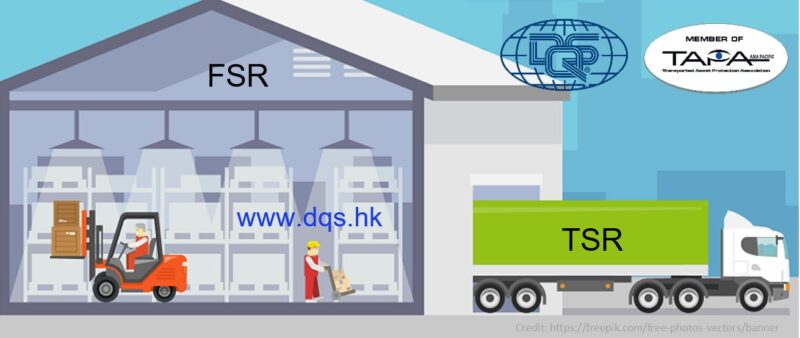 Some, but not all, conditions for the RVA are listed below:
TAPA shall be notified in advance of the RVA audit.
ICT platform should be tested in advance of the audit.
A mobile ICT device with good signal connectivity must be available for a general tour/walk-around of the operation.
The previous Interim Audit and/or Certification audit reports should be reviewed for awareness of the operation and previous results.
Service by DQS / DQS的服務
DQS is one of the few global IABs recognized by Tapa in the world. DQS HK provides TAPA FSR 2020 and TSR 2020 certification and training service in APAC.
Feel free to contact us for the service you need.
DQS是世界上為數不多的獲得Tapa認可的全球性獨立審核機構之一。DQS香港可在亞太地區提供TAPA FSR 2020和TSR 2020的認證和培訓服務。如有相關服務需要,請聯繫我們。