In Oct 2021, Transported Asset Protection Association (TAPA) released Cyber Security Standards (CSS) to help protect against supply chain cybercriminals. The following text in Italic is from Tapa.
Cyber-attacks on global supply chains are becoming increasingly prevalent. Bad actors exploit supply chain vulnerabilities to steal intellectual property, steal or misdirect cargo shipments, corrupt software, surveil critical infrastructure and infiltrate trusted suppliers and vendors. 
The Standards lay out a minimum set of requirements that provide a baseline for a supply chain cyber security program. They allow organizations of all sizes and degrees of risk to apply the principles and best practices of cyber risk management and improve the supply chain security and resiliency of their critical infrastructure."
Certification to Tapa Cyber Security Standards
For certification to the Tapa Cyber Security Standards (CSS), the applicant must already be certified by a TAPA-approved Independent Audit Body (IAB) to TAPA Facility Security Requirements (FSR) Level A or TAPA Trucking Security Requirements (TSR) Level 1, or the applicant can pursue Cyber Security certification simultaneously with the FSR or TSR.
If you need access to the standard for free, please contact us.
 About Tapa
The Transported Asset Protection Association is a nonprofit association formed in 1997 to tackle the problem of cargo thefts from supply chains. It is a coalition of manufacturers, shippers, carriers, insurers, service providers, law enforcement, and government agencies. Its members represent every type of company or organization facing cargo crime within the transportation supply chain.
Service by DQS
DQS is one of the few global IABs recognized by Tapa in the world. DQS HK provides TAPA FSR 2020 and TSR 2020 certification and training service in APAC. Feel free to contact us for the service you need.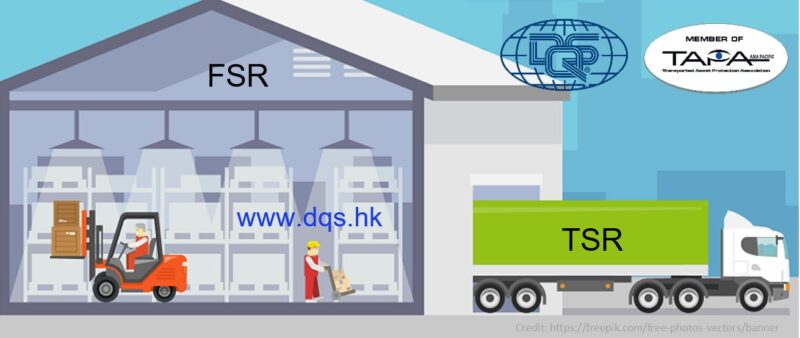 2021 年 10 月,運輸資產保護協會 (TAPA) 發布了網絡安全標準,以幫助防範供應鍊網絡犯罪。以下斜體文字來自 Tapa。
對全球供應鏈的網絡攻擊正變得越來越普遍。不良行為者利用供應鏈漏洞竊取知識產權、竊取或誤導貨物運輸、破壞軟件、監視關鍵基礎設施並滲透到受信任的供應商和供應商中。
該標準列出了一套最低要求,為供應鍊網絡安全計劃提供了基線。該標準允許各種規模和風險程度的組織應用網絡風險管理的原則和最佳實踐,並提高其關鍵基礎設施的供應鏈安全性和恢復能力。
Tapa 網絡安全標準的認證
要獲得 Tapa 網絡安全標準的認證,申請人必須已經獲得 TAPA 批准的獨立審核機構 (IAB) 的 TAPA 設施安全要求 (FSR) A 級或 TAPA 貨車安全要求 (TSR) 級別 1 的認證,或者申請人可以與 FSR 或 TSR 同時進行網絡安全認證。
如果您需要該網絡安全標準(免費),請與我們聯繫。
關於 運輸資產保護協會
運輸資產保護協會是一個非營利性協會,成立於 1997 年,旨在解決供應鏈中的貨物盜竊問題。它是由製造商、托運人、承運人、保險公司、服務提供商、執法部門和政府機構組成的聯盟。其成員代表運輸供應鏈中面臨貨物犯罪的各類公司或組織。
DQS的服務
DQS是世界上為數不多的獲得Tapa認可的全球性獨立審核機構之一。DQS香港 可在亞太地區提供TAPA FSR 2020和TSR 2020的認證和培訓服務。如有相關服務需要,請聯繫我們。